My household is a consumer of natural fruit juices, no particular brand. A juice product from concentrates is never part of my grocery list. On rare occasions, I am enticed to get some when the brands I prefer are on BOGO sale. Yes, I am cheap that way.
While perusing the aisle of Publix Supermarket the other week, I noticed a new offering displayed along the fruit juices section – the Apple & Eve Organics. The brand sounded familiar. I saw it first in Influenster wherein I am a member blogger or a product reviewer. Gladly, I was one of the many bloggers chosen to receive and review the product.
The Apple & Eve VoxBox arrived in my home last Saturday. It contained four (4) juice boxes of various flavors, namely tart cherry, berrylicious lemonade, fruit punch burst and raspberry apple splash.
Good timing. My husband was feeling under the weather. Fruit juices were the only beverage he wanted to ingest. As for my daughter, I pack her school lunch every day. The little fruit boxes were perfect! So it was just fitting to ask for their comments.
Husband's Comment. He was the lone consumer of the 1-liter box of Apple & Eve 100% Juice Organics tart cherry flavor. His palate does not fancy any tart-flavored fruits so it was a stretch for him to drink it…so at first, he thought. Half-way to his first glass, he started to enjoy the tang. The absence (or minimal presence) of sugar made a massive difference. It successively diluted the tarty taste and saturated it with subtlety and pureness – the characteristics he wants in some fruits, especially he was ill. Anything mild flavored food or beverage was good.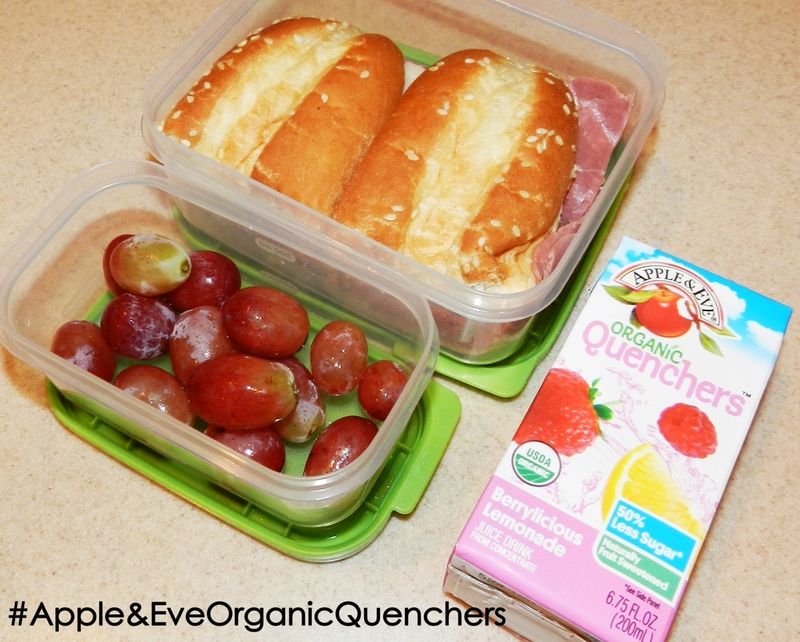 Daughter's Comment. I packed one fruit box for 3 school days. The very first thing she told me, "Hmmm, you can really taste lesser sugar in this!" I tell you, this is a big deal for me. My daughter does not have sweet tooth. She prefers her food and beverage with less (or no) sugar. In fact, I pack her bottled water for lunch. So this week was something out of the norm. Among the 3 flavors, she prefers the berrylicious lemonade the best!
My Comment. Since the word organics was boldly printed in the Apple & Eve boxes, I was disappointed when I realized that they were actually made from concentrates. The fine print says it all. This discovery prompted me to dig deeper on what this word means in labeling food and beverage products. Here's what I found….
In December 1997, the USDA released its first proposal on new standards for organic foods. Since then, various amendments were passed. One of these modifications redefined the following labeling and marketing pitches:

100% Organic – a single ingredient such as a fruit, vegetable, meat, milk and cheese excluding the water and salt content.
Organic – multiple ingredients foods that are 95 to 100% organic.
Made with organic ingredients – contains less than 70% organic ingredients.
Will this change again, probably. So next time when buying organic products, read the fine prints first.