It is the Bikertoberfest weekend, so the family decided to stay at home to avoid a motorcycle-filled traffic. As we know, it can be a pain in the neck. We never know when that one biker who swerves around cars is on the same lane. Scary. But anyway – a Filipina friend gave me some saba bananas yesterday. It's perfect! It made me crave for banana (and kamote) cue. The last time I had one was when I was in the Philippines a few months ago. I tried making one using plantain, but the taste did not cut it. Saba is way better!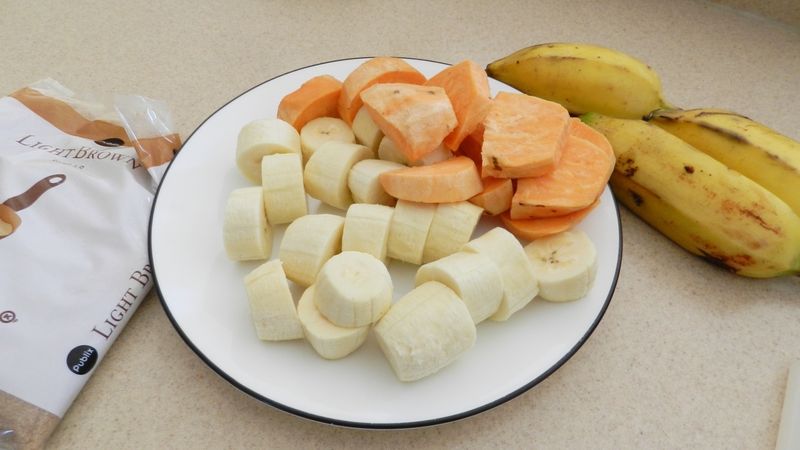 To start with, here are the ingredients. Pretty simple, right? it!
Saba bananas
Kamote (sweet potatoes)
Brown sugar
Cooking Oil
Do not forget the barbecue stick. This is what completes it.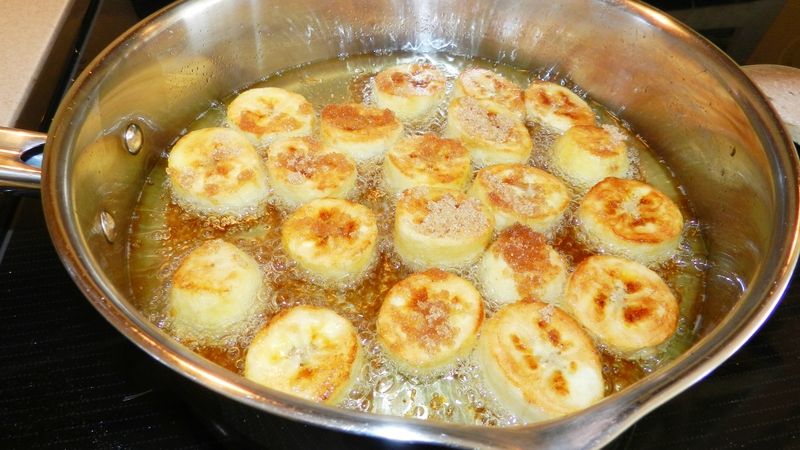 Steps:
Heat enough cooking oil for deep-frying on medium temperature.
Peel the bananas and sweet potatoes. Cut to desired size.
Add bananas and sweet potatoes into the hot cooking oil.
Add brown sugar on top of the bananas and sweet potatoes for coating.
Keep it on medium to low heat not to burn the sugar.
When cooked, put to a plate with paper towel to absorb the extra cooking oil.
Serve on barbecue sticks with desired number of bananas or sweet potatoes.
Well, the husband and the daughter like it. I guess, I will try to cook it again. Hopefully, I can find the right kind of banana, specifically the saba variety, in stores.